Following the government's announcement that New Zealand is now in Alert Level 4, COVID-19 Alert Level 4: Eliminate we are making some changes to ensure that all our staff and customers stay safe and to help slow the spread of COVID-19.
We are working closely with and following Ministry for the Environment, Council and WasteMINZ guidelines for safe operations. We are reducing the number of team members collecting or processing refuse and recycling.
Waste collection is an essential service and we will continue to collect your waste and recycling during Alert Level 4.
If you have an on-property wheelie bin service you must put your bin on the kerbside for collection.
If you have an on-property Bag service we will continue to do a contactless collection from your property due to manual handling risks. This is the same as contactless home deliveries. Our staff will wear masks while on your property. They are instructed to keep a minimum of 4m from you or others. Please ensure your bag is placed on your property nearest to the road.
What to do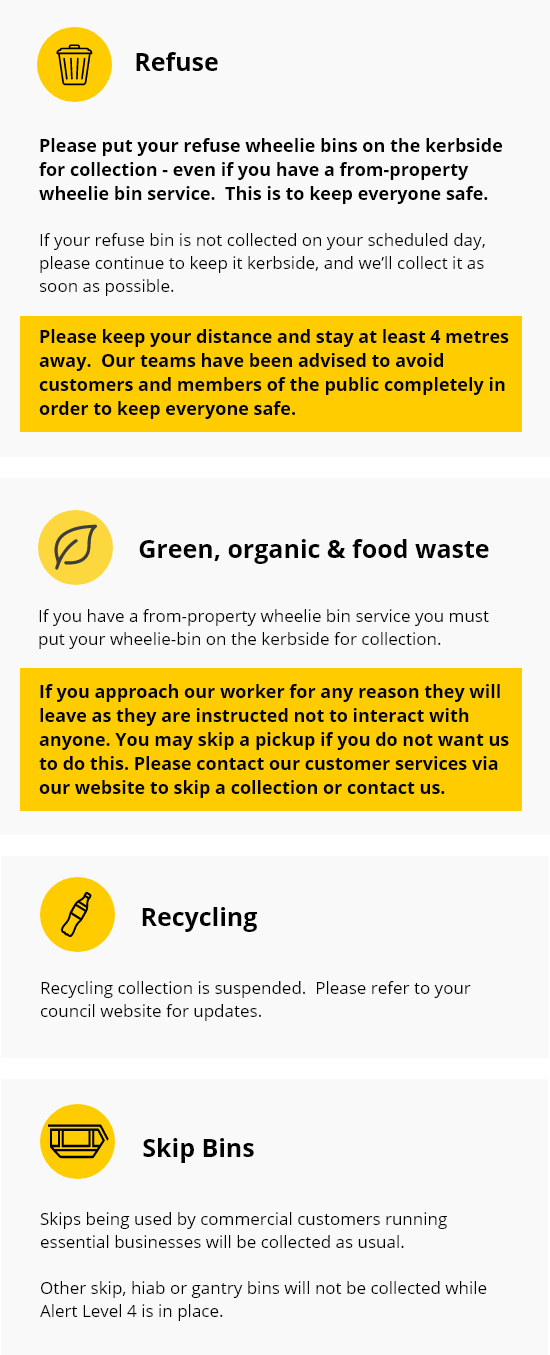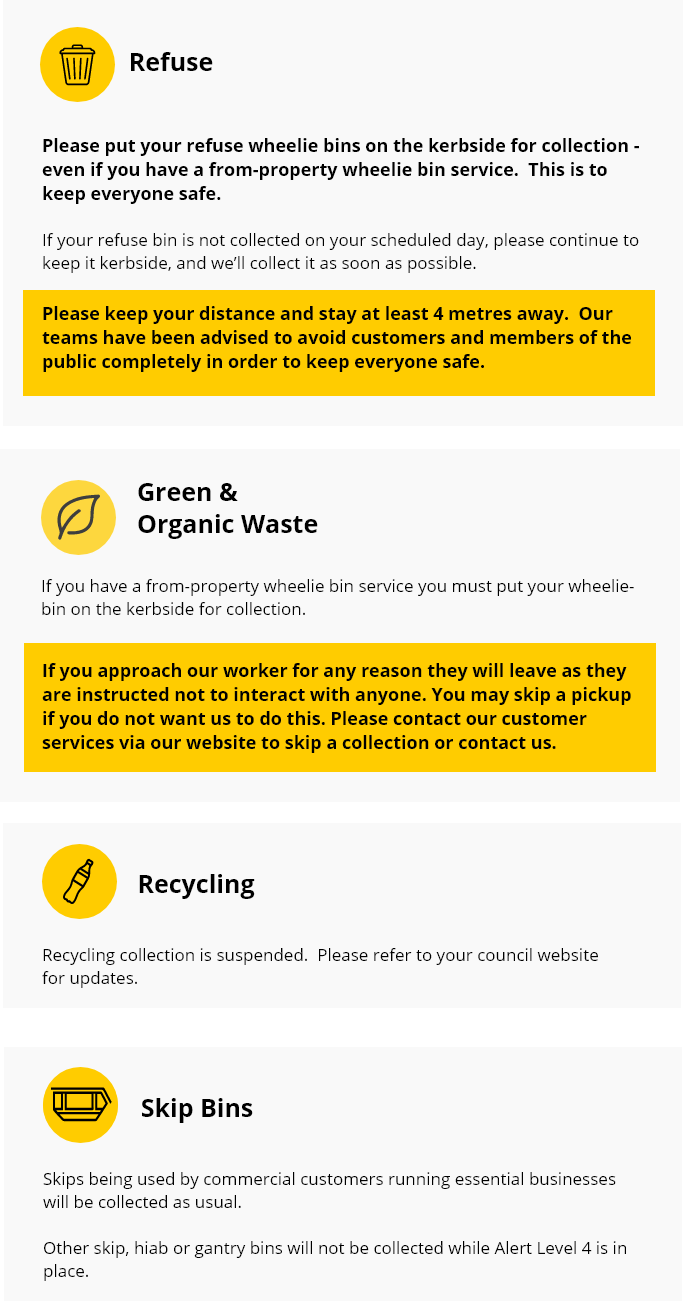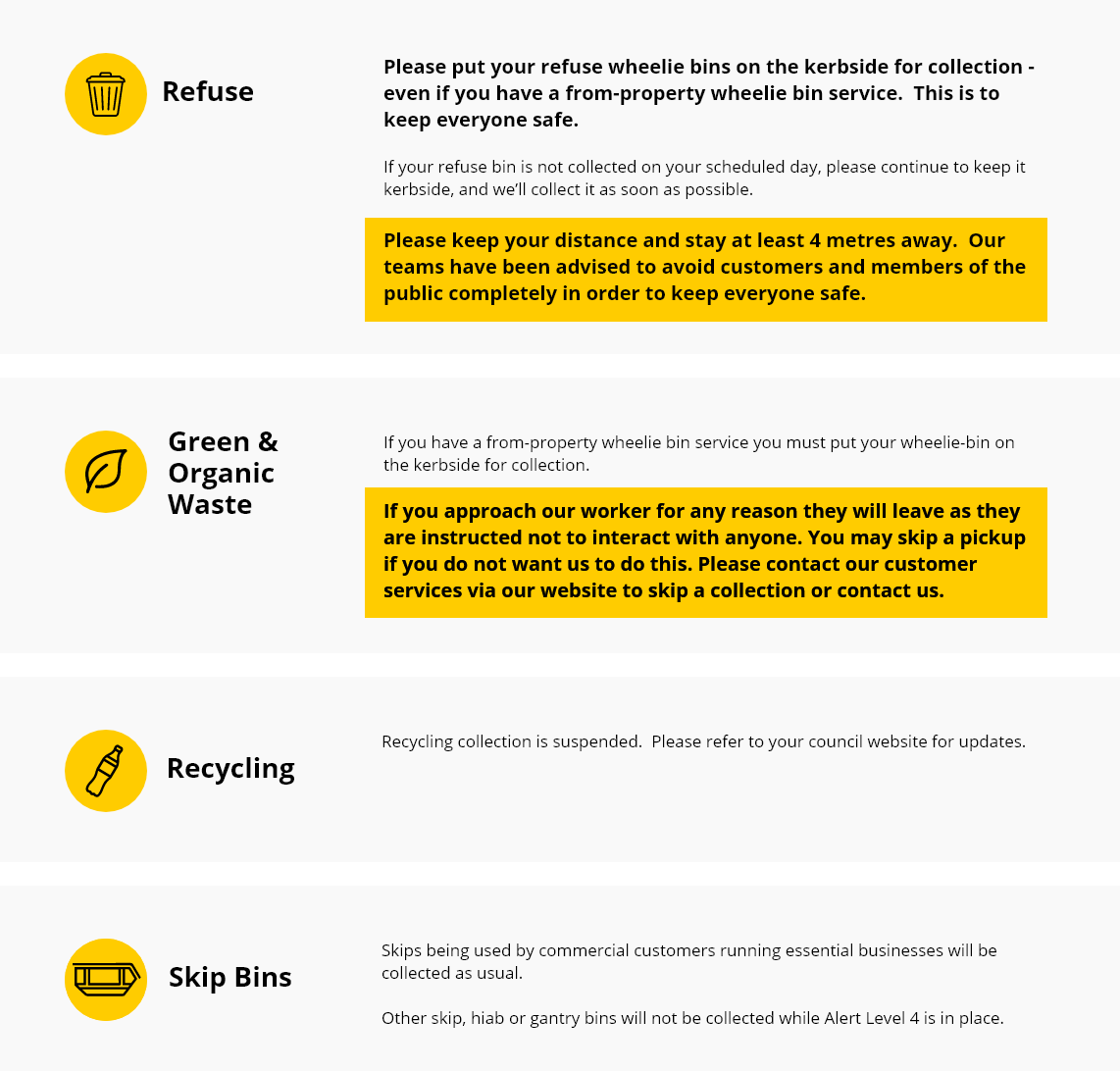 Please visit your council website for more information on council services.
Our focus is on staff safety and our customer service team will be providing limited assistance. Due to very high demand, please contact us through the Contact Form on our website.
Thank you for your patience and continued support as we all work together to stop the spread of COVID-19.
Wishing you and your family all the very best. Please stay safe (and only wave to our drivers!).