Keeping fuel costs down and getting our crews around their routes
more efficiently is good for everyone.
Greenfingers uses a variety of technologies and strategies to do this.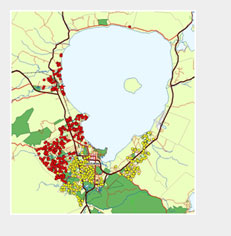 Drive Time Isochrones
Greenfingers uses a technology and process called Drive Time Isochrones to optimise routes. We use GPS and other technology to establish the "shortest route" and then add in other factors, like drive time and safety, to create the optimum route for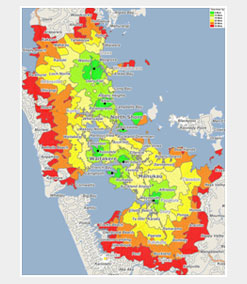 Efficient pick up routes
Computer technology is used to generate route maps to optimise fleet usage, reduce operating cost and improve customer performance. It allows us to do simple things like reduce the number of right-hand turns across traffic lanes which is slower and more hazardous.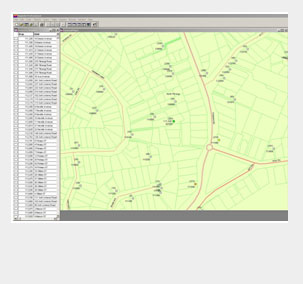 Improved customer service
Greenfingers' in-vehicle computer systems automatically update our operations board and customer status, resulting in better staff management, vehicle maintenance and improved customer service.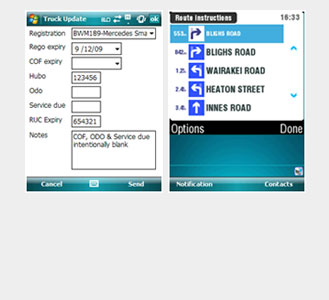 Purpose built trolleys
Another small example of how we are constantly looking at ways to improve customer service: we design and make our own trolleys for clearing the bags from properties. They are designed to be gentle on pavements and other surfaces.